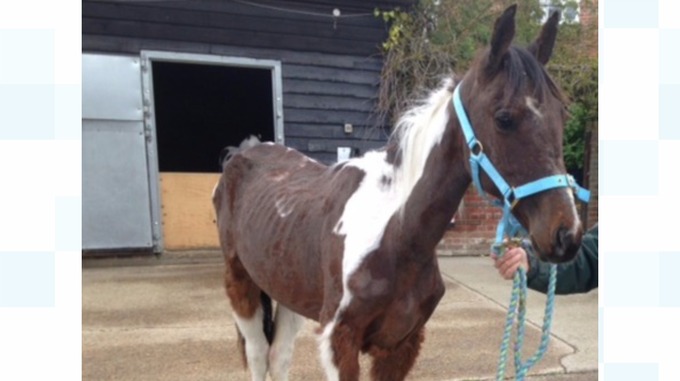 A neglected horse, who later had to be put down, was found collapsed and emaciated in a field in Kent.
The horse was found off Fackenden Lane in Shoreham, Kent by a worried local resident at around 7am on Saturday morning.
RSPCA inspector Nick Wheelhouse arrived soon after and tried to offer the horse food and water. Inspector Wheelhouse also called a vet and horse transporter to try to help get the horse moving.
Sadly the horse was later put to sleep by the vet as he was extremely unwell and in such a poor condition.
This latest call comes as the RSPCA and other charities tackle an equine problem up and down the country with many sick, dying or dead horses and ponies being dumped in fields and by the side of roads.
Inspector Wheelhouse said: "This is a very sad case. The horse had signs of being driven, he was emaciated and over-worked.
"I can't imagine who would have allowed this young horse to get into such a state.
Articled provided by ITV NEWS